SM6 Electrical Panel is one of the Top performance with Low maintenance cost
Before going further if you like to order please click the image below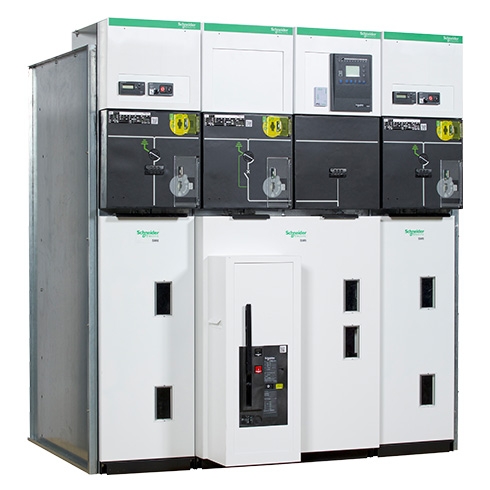 Features
Part of our Set series of MV equipment and the result of over 25 years of experience, our EcoStuxure-ready SM6 switchgear takes substation monitoring to the next level. Identify poor quality electrical connections faster with thermal monitoring, extend your equipment's lifespan with environmental monitoring or gather data on circuit breaker performance. Have all the information at your fingertips for unparalleled visibility to ensure your equipment running and reduce maintenance expenses.
Benefits
● 24/7 connectivity enables real-time data for effective decision making
● Reduced downtime and optimized maintenance costs
● Reduced risks for staff and equipment with internal arc flash detection and nearby operation
See the SM6 connected in action:
UCB Farchim Pharma discovered less unplanned downtime and saved time and money on maintenance operations. Watch the video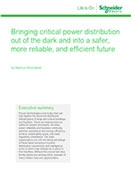 Digitize your power distribution
Proven technologies exist today that can fully digitize the electrical distribution infrastructure of buildings and facilities. Yet, many organizations are not doing so. Discover how you can in our complimentary white paper.Download now
SM6 Connected Enabled
Use nearby thermal monitoring with embedded wireless sensors to provide status of your cable connections. Easergy Thermal Connect mobile application (available on Android devices only) is a simple and cost-effective way to start using thermal monitoring.
Did you know up to 25% of all cable failures are due to loose connections or contaminated surfaces? Reduce unplanned downtime and detect hot-spots earlier with on-demand monitoring.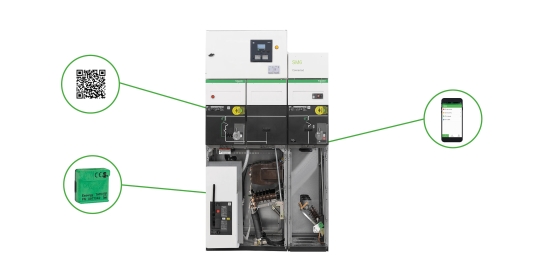 +
QR code access
+
Thermal monitoring
+
Easergy Thermal Connect app
Wireless thermal monitoringSee how our Easergy TH110, self-powered, wireless sensors monitor and provide thermal data of your cable connections.
Thermal monitoring gives you on-demand insight into the health of your switchboard's components.
SM6 Connected Enabled Plus
When power availability is critical to your business needs, fully 24/7 connected condition monitoring helps to avoid unplanned downtime. Additional sensors and embedded algorithms analyze data from circuit breakers, thermal or environmental sensors to provide the overall health status. This monitoring provides alarms and recommendations to advise you know when maintenance is required. Also, enabled plus solutions are flexible, they can combine with Trihal connected transformers or provide enhanced safety for operation and maintenance with internal arc detection and nearby control functionality.
Benefits:
● 24/7 connected sensors provide early detection of hot-spots, condensation or CB health
● Accurately plan maintenance based on alarms or recommendations
● Enhanced safety through nearby control and ultra-fast arc flash detection